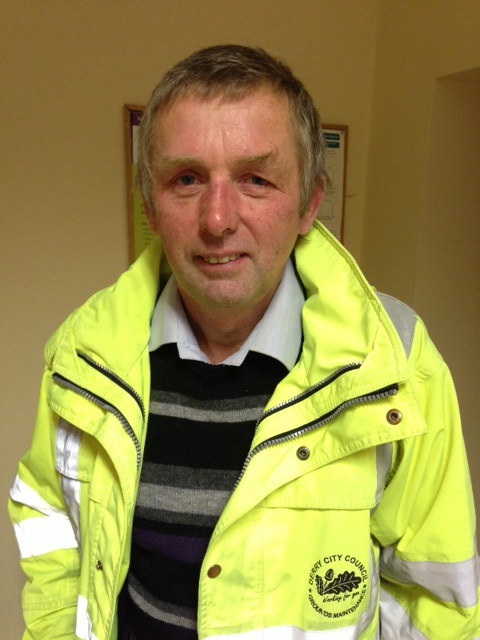 Basil had been self employed as a mechanic where one of his main duties was welding large pieces of machinery. However, his circumstances changed when, following an accident, he lost the sight in his left eye and had to give up his business as the level of sight he had made it too difficult to continue to carry out his job.
Basil was then referred onto the Work Connect programme where he received intensive pre-employment support from the RNIB Employment Officer, Wendy Herbison. He met with Wendy regularly to job search, complete application forms, compose a CV and prepare for interviews.  Basil says that because of this one to one support;
"I began to get more confident about applying for jobs."
Before long, Basil had secured an interview with Derry City Council as a grounds person. He acknowledges that 'without Wendy's assistance, I would not even have considered applying for the position."
A short time after his interview Basil was delighted to hear that he had got the job with Derry City Council.  Basil has found the support received through the Work Connect programme as invaluable in getting him back into employment.