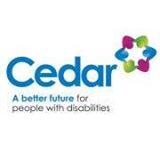 G was referred on to the Work Connect Programme by her Pathways Adviser in July 2014. She had been unemployed for two years due to the difficulties presented by a Kidney and bladder condition. Previous to this G had worked full time in various temporary positions mostly through recruitment agencies. She missed having a working routine and a meaningful structure to her day and she was eager to feel that she was contributing. G was very enthusiastic and keen to return to work but felt that she needed support to do so. The fact that her condition meant that bouts of illness were inevitable meant that G struggled to find suitable work. This was made even 'more difficult and frustrating' as she felt that she lacked self-esteem and the confidence in her own ability to present herself ready for, and get through the process of a formal interview.
Over the next few months G's CV was given a makeover, covering letters were tailored and help was given with her job search which became more focused as she now recognised her own particular skillset. She was also given training in interview skills and attended interviews which were used as a learning tool to develop her knowledge of the interview process and her self-confidence. In Oct G gained an assessment day and interview with BT Flex in Belfast which prompted more sessions on interview techniques and confidence building. She attended the assessment and once completed she was offered a fulltime position with their customer service team.
G has now been in sustained employment from November 2014 and is enjoying the benefits that this has brought. Her health is under continuous review with her doctor and she is happy to continue as long as she remains in good health.