The SES partnership have been working with the Department for Communities to design a new programme to support people with disabilities to enter employment.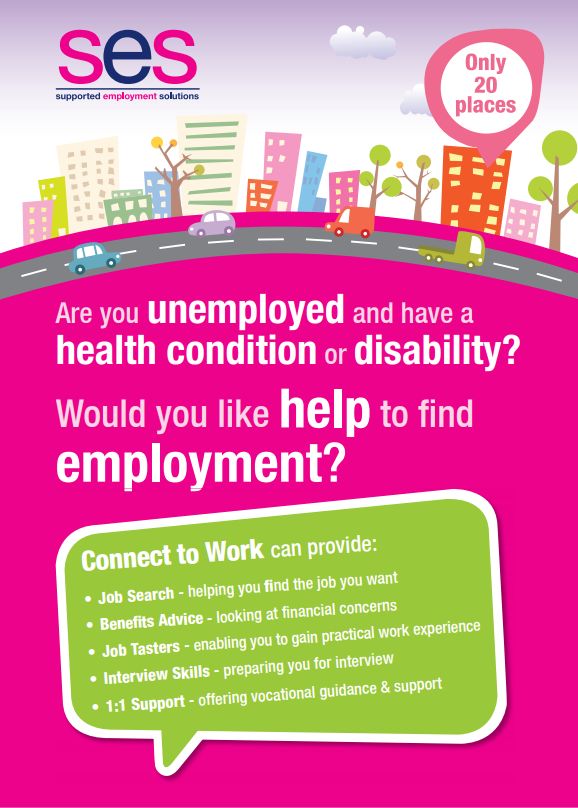 Connect to Work aims to support people into employment through a range of short-term interventions with employment officers working directly with individuals to remove barriers and support job applications.
Currently this programme is only open to individuals in Antrim, Ballymena, Ballymoney, Carrickfergus, Coleraine, Larne and Newtownabbey. All referrals to this voluntary programme must be made by the Jobs and Benefits offices in these towns. There are only 20 places available on this programme currently.
The programme will last 13 weeks following the initial meeting and action planning process.
For more information please contact us or call into one of the eligible Jobs and Benefits offices.