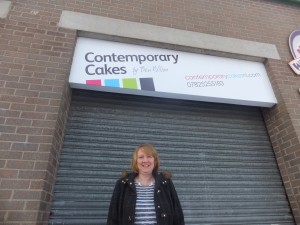 I joined Work Connect back in February 2014 and had the greatest of pleasure to be under the care of Robert, my employment officer. Robert made the suggestion of returning to work through a short work trial and secured a work placement with Contemporary Cakes in Ballymoney, owned by Mr Ben Wilson and also arranged for me to attend a sugar craft course at my local college.
Before I joined Work Connect I was in the depth of depression, but since starting Work Connect I have made a fresh start in my life, with the guidance from Ben, I have learned new skills in sugar craft, decorating cakes, making sugar flowers, cake toppers and colouring fondant. I have gained in confidence, made new friends and got back to my true self, thanks to Work Connect. This is a programme that I would
strongly recommend and hope it would be available
to others in similar circumstances to myself.