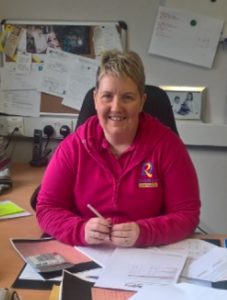 I wanted to inform SES followers and fellow employers of the Workable (NI) programme that has been supporting Sharon for over a year now.
The programme helped my business by offering advice, help, and support to both Sharon and myself.
Sharon has worked for me for over 10 years but within the past 3 years she has suffered from depression and anxiety which has led to a struggle in the workplace. She missed days, sometimes weeks at a time and this lead to crucial management deadlines such as VAT returns, wages and revenue submissions not being met.
On appointment of Workable (NI) Support Officer, Dorothy Greenaway  from AMH in October 2016, Sharon was able to get vital support to help her maintain her position as office manager but on a less stressful and less demanding role.
On the advice of Dorothy, Sharon delegated some of her duties to another person, who is employed one day a week on a s/e basis. This freed up Sharon both in her personal health issues and her works role to then be able to attend various private appointments without feeling guilty and knowing that the work was still being carried out.
I would recommend this programme to any employers and employees who have currents problems with mental health within their organisation.
Dessie Roulston