Paul Clarke, a former participant on the Workable (NI) Programme with RNID has developed a passion for supporting others on their hearing loss journey. Paul, who works in administration with ENGIE, received support through the Workable (NI) Programme from Dec 2018 until Jan 2021 and has taken the skills and experiences he developed whilst on the programme and shared them with others who are struggling.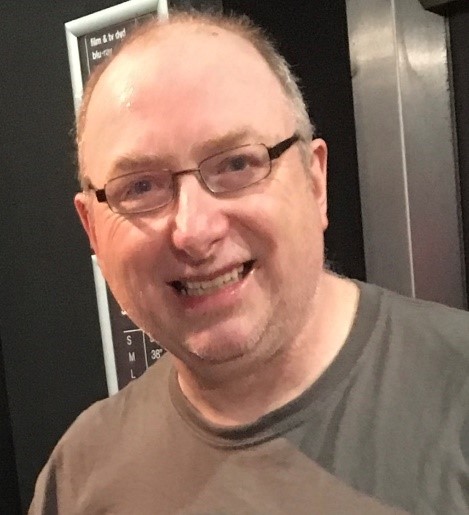 Paul recently signed up to an internal Disability Awareness group in ENGIE, ensuring the views of staff who are deaf or have hearing loss in the company are considered. Following a Workable (NI) Communication Tactics training session delivered by Paul alongside his Employment Support Officer, a number of ENGIE staff took action, booking hearing tests and this led to one colleague being diagnosed with hearing loss (and receiving appropriate support such as hearing aids).
Paul has continued to be involved with RNID's Workable (NI) Peer Support sessions which are currently held online, taking on a peer mentor type role to support others who have had similar experiences to him. His experience of hearing loss, the barriers that can exist in the workplace and beyond, and the willingness to reach out to others who are struggling add such value to the monthly sessions.
Paul also uses social media to advocate for better access to services and communication, most recently spreading the word about RNID's Digital Communication Card: Create a personalised digital communication card – RNID. These cards can be personalised to include individual communication preferences and help to normalise different methods of communication.
Paul has also handed out some leaflets for the Access to Retail campaign to highlight the difficulties deaf and hard of hearing people face in the shops.
Speaking about his experience with the Workable (NI) Programme, Paul said; "the programme has given me confidence to accept my disability and adapt to how I can work with it.  I also hope that my experience in the workplace can help others who might not know who to turn to for help".
Paul's Employment Support Officer, Laura Murphy, also commented; "Paul was the first participant I placed onto Workable (NI) when I joined the employment team in 2018. It was a privilege to work with and support Paul, and his colleagues. Over the past 2 years I have seen Paul grow in confidence and now, as a peer support mentor, Pauls' ideas and encouragement are an invaluable resource for workable participants."
RNID's Workable (NI) programme is funded by the Department for Communities and delivered by seven disability organisations through the Supported Employment Solutions (SES) partnership (sesni.org.uk). SES delivers work-related programmes for people with disabilities and health conditions.
Each of the SES partners provide their own tailored specialist support to best meet the needs of the individuals they assist in the workplace. Support may include:
Specialist one to one support to the individual
Provide on the job and/or outside of work training
Provide specific training identified for the employee to assist them in their work above what the employer would normally offer
Provide specific disability awareness training to employer and work colleagues.
Offer advice and assistance with making reasonable adjustments in the workplace
A support package is agreed between the employee, employer and the SES provider for a period of 1 year, however this can be extended depending on the individual needs.
If you, or someone you know, would benefit from Workable (NI) support or further information – contact the RNID team via email [email protected]
Referral onto the Workable (NI) programme can be completed by SES staff.