Meet Sinead who is supported by Mencap NI through the Workable (NI) programme and is a paid employee in Milesian Manor Care home.
Sinead has worked in Milesian Manor Care home for over 9 years, where she has grown in confidence and has developed as a key member of the team there. She currently works as a Kitchen Assistant and supports with providing food for the residents in Milesian Manor. Sinead has witnessed many changes in her time there, but none quite like the changes and challenges that Covid-19 has created worldwide.
Sinead's Mencap Employment Officer, Kerry, spoke to her about the challenges and changes to her daily life that Sinead has had to overcome.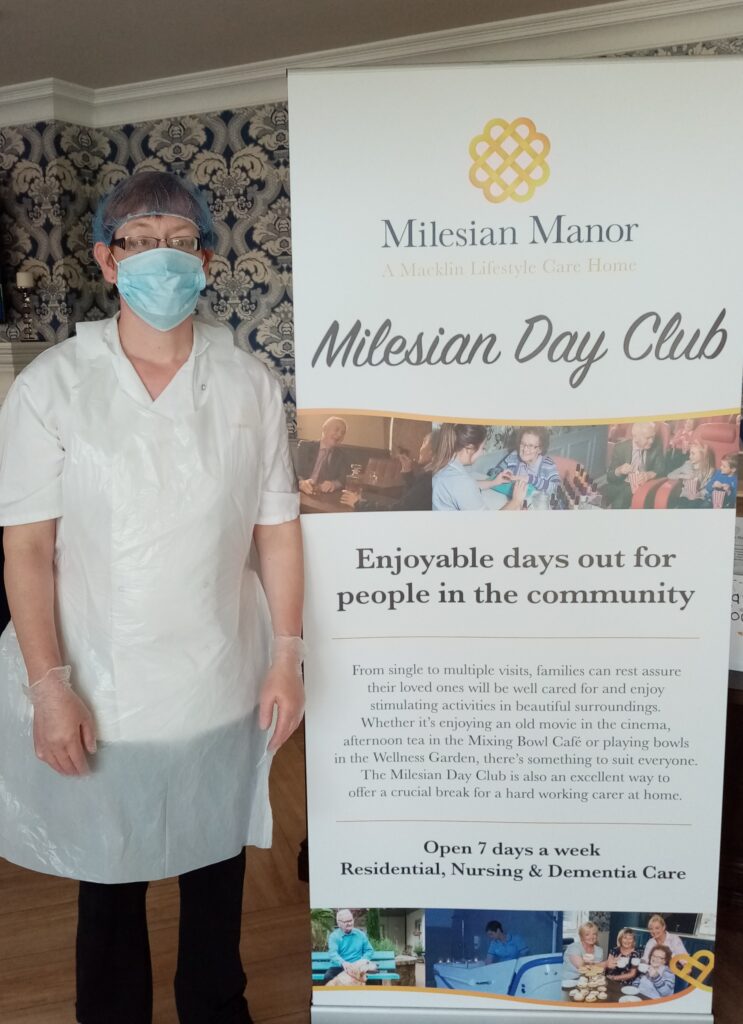 Sinead told Kerry that in March 2020 her work life changed quite a lot. She had to wear a mask, apron and gloves to protect herself, her colleagues and most importantly the residents in the care home from Coronavirus. Sinead has to follow strict guidelines set by the Government and her employer to help keep everyone safe.
In her role as a Kitchen Assistant, Sinead said "I am happy to be able to give the residents their food and care during this very worrying time. I am proud to be a key worker and I am enjoying being at work and doing my bit".
Sinead's line manager Julie said "We are proud to have Sinead as a long serving member of the Milesian family. She always goes the extra mile. Sinead lives and breathes our core values at Milesian of dedication, trust, treating people really well and continuous development and is a great advocate for these in the home. Sinead's input to Milesian has helped us be the award-winning Lifestyle care home and team that we are today".
We at Mencap in Northern Ireland are also very proud of you Sinead, keep up the great work.
The Workable NI programme is funded by the Department for Communities and is delivered by Mencap NI via the Supported Employment Solutions (SES) partnership.