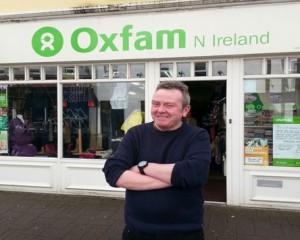 My name is Anthony Mitchell. I started on the Work Connect Programme in July 2013. I had previously worked for 34 years in the retailing industry and ended up taking redundancy as a result of a decline in the business of the company. I had started my employment as a carpet fitter and over the years had worked my way up to Store Manager.
I struggled after I was made redundant as I still felt I had skills and talent to offer an employer and wanted to work, however, I had no experience of filling in application forms, no CV and no experience of interviews and hadn't a clue where to start.
My adviser at the jobcentre referred me to the Work Connect Programme as she felt it could offer me the specialist one to one support I needed.
After starting the programme I began meeting my employment officer weekly and we started working on my CV and also I began to learn how to do job searching. The employment officer helped me to complete application forms and soon I began receiving news about interviews, which began to perk me up as I had previously been so down after leaving work with the view that no-one would want to employ me again. I worked with the employment officer and she soon put me through my paces about what to expect at interviews and how to present myself and communicate my skills and experience.
I applied for a post through Step Ahead with Oxfam for a retail assistant and was I was successful in obtaining the post. Initially when I started I felt slightly overwhelmed as I had to learn new skills such as the in-store computerised system and had responsibility for opening the shop. As I had been out of work I had lost my confidence a bit, but within a matter of months I had overcome these initial fears and was left to manage the banking and other volunteers that came into the store each day to help out.
Without having taking part on Work Connect I don't think I would have managed to get the post. Since starting with Oxfam my outlook has really changed. I feel more positive, I have a sense of purpose and I really enjoy the staff and variety of activities and challenges that meet me each day. My employment officer continues to meet me regularly to discuss any issues or problems and I feel that I can contact her for support if needed.
I would definitely recommend the programme to anyone else who is looking to get one to one support to help them get back into work. My only negative opinion is that I wish the programme could be longer than 6 months as I have really had such a positive experience with the employer and the employment officer.