"I met some great friends!"
"I know I'm not alone now"
When this is the feedback about the Workable (NI) programme, provided by participants following four weeks of evening peer support sessions, you know they've been a success!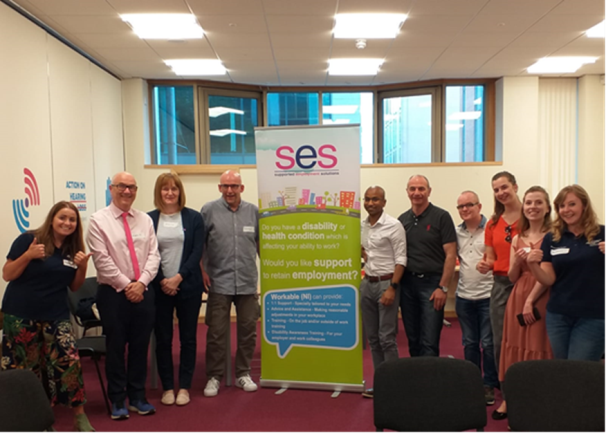 The Action on Hearing Loss Workable team have felt for a while that a social aspect to the support could be of great benefit to people isolated by their hearing loss. The team decided to coordinate a series of four evening peer support sessions, each focusing on a different theme, where participants on the programme could come together to share ideas and experiences (and a few slices of pizza, courtesy of Dominos!)
The first of the four sessions kicked off on Wednesday 24th April with an IT skills session. Nine Workable participants attended, gaining knowledge of apps and programmes specifically aimed at reducing barriers for people with hearing loss. Next Generation Text (NGT App) and emergency services SOS text were set up on devices and information has since been passed onto friends and family!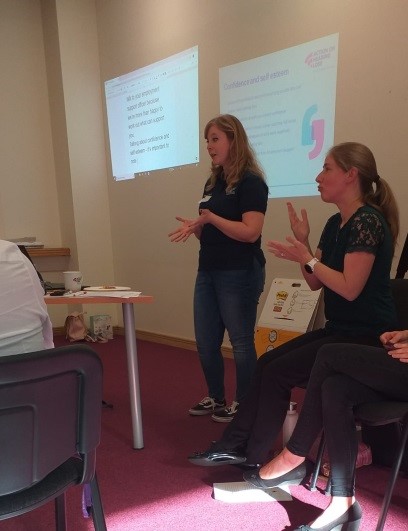 Week two came around quickly after. The team delivered an information session on the working environment, reasonable adjustments and promoting learning through peers' experiences. The session finished off with an equipment demonstration which opened a world of opportunity to those who had not tried, or even known, of the wide range of products available.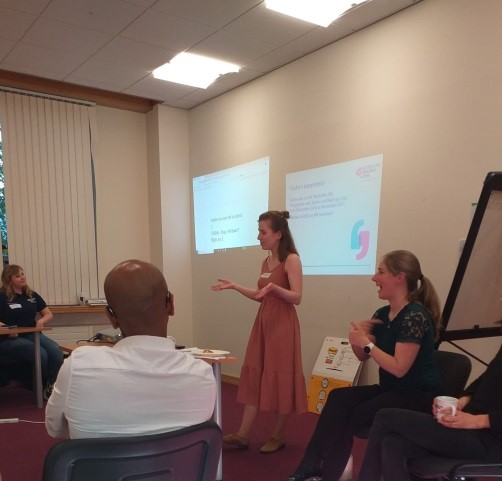 Week three concentrated on communication support and discussing different options such as interpreters, SignLive and electronic note takers. The group then came together to share ideas and everyone contributed their personal experiences of what has and hasn't worked in their workplace. Great openness and problem solving resulted!
The fourth and final week fell on Mental Health Awareness week. It was certainly topical that our final session covered "Stress, Confidence and Good Mental Health". This week drew in the biggest numbers with 12 programme participants coming along (Dominos even kindly donated an extra two pizzas for this week!). The session looked into managing stress, building confidence and the group heard from a previous Workable Programme participant, Tasha Henderson, who spoke about her experience of receiving Workable support and how she maintains her confidence. The session finished with a presentation delivered by Martin Creed of the Mental Health for Deaf People service. The group (Employment Support Officers included!) were enthralled by this engaging and informative talk.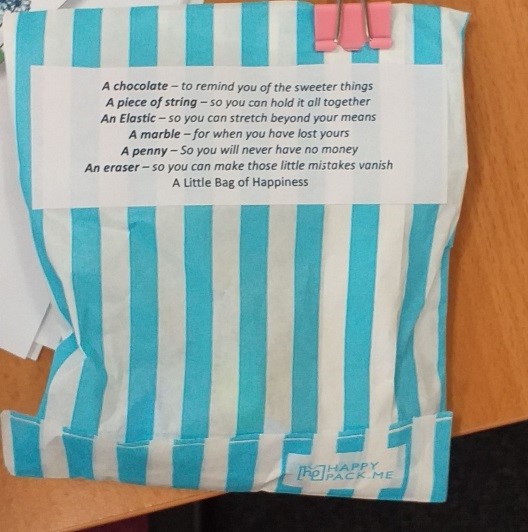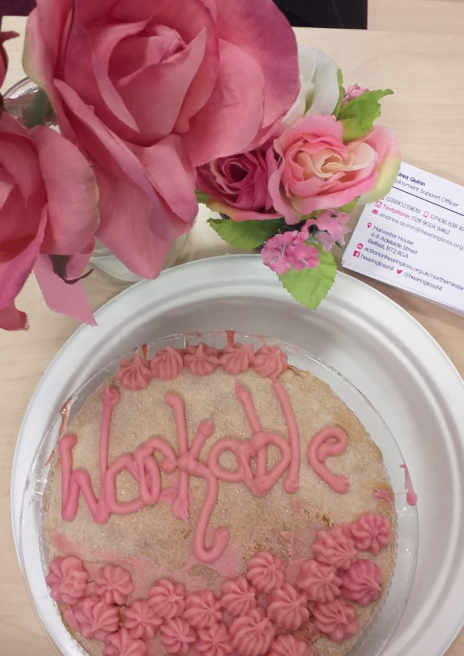 To mark the end of the four sessions, we enjoyed a lovely Workable themed cake and a "Bag of Happiness" for all the participants.