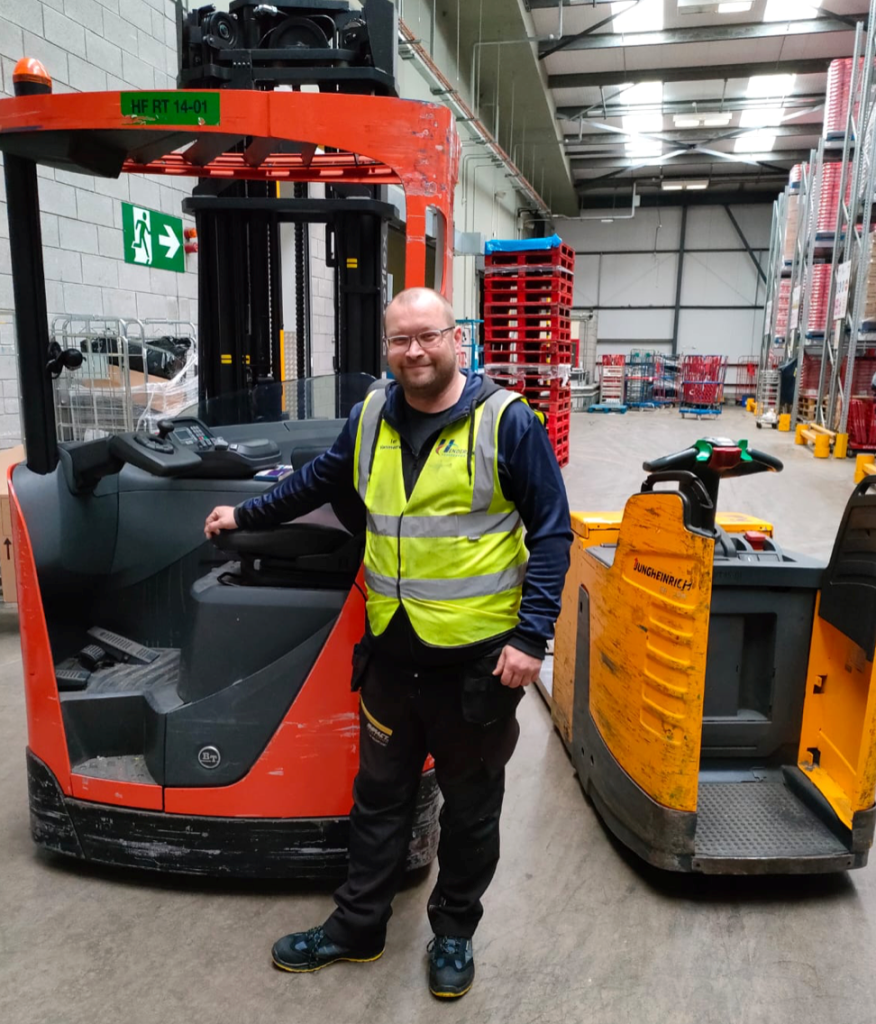 Iain has been a part of the NOW Group since 2018. Since then, he has gained a full time job role with Hendersons Mallusk. With the support of Employment Officer Megan McCleave and NOW Group's SES Workable N.I. Programme, he has achieved full training in using the Fork Lifts and Reach Trucks as part of their Warehouse Operatives team.
Iain is heavily involved in most of NOW Group's other services and training courses. Through these services he has completed his Driving Theory practise, as well as becoming one of the new Ambassadors for external events for NOW Group to help promote our services.
Iain is also one of the members of our NOW Football team and has competed in the George Best Cup. Iain is very well known to all NOW Group staff and has achieved great success in the last 18 months since gaining full time employment which has allowed him to commence driving lessons which he hopes to pass in 2023.
Iain is very hard working and has shown his commitment to helping others within NOW Group. He is always willing to go above and beyond for his colleagues and to help other participants when he is in the Hive. Congratulations on your achievements Ian!
Learn more on how NOW Group can support you into employment – www.nowgroup.org/training-jobs